Dr. Sweta Lunkad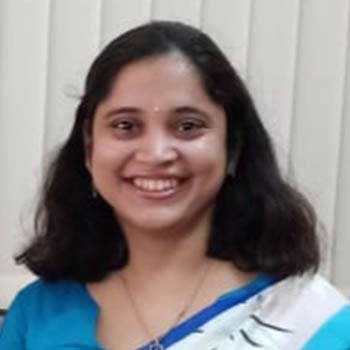 Senior Consultant Hematologist
Dr. Shweta Lunkad is the best hematologist in Pune with a vast experience in various kinds of transplants, including Autologous, Allogenic, MUD and haploidentical transplant. She does both adult and paediatric bone marrow transplants. She is head of the best BMT centre in Pune. She has done her Transplant Training in AIIMS, New Delhi and has also done her fellowship in Bone Marrow transplant.
Dr. Shweta has done many publications and presentation in many international and national transplant related conferences. Her centre is the best bone marrow transplant centre for diseases like Aplastic anaemia, Thalassemia, MDS/Leukaemia's Lymphomas and Myelomas. She is also one of the few transplant physicians in India who have done transplants for rare diseases like SCID, HLH, Multiple sclerosis, Osteopetrosis, that makes her best hematologist in Pune.
Dr Sweta Lunkad is a consultant hemato-oncologist and a bone marrow transplant physician in Avinash Cancer Clinic. She did her MBBS from the prestigious college BJMC, Pune, Her DNB medicine from Jag Jeevan Ram Railway Hospital, Mumbai. She did her DM from AIIMS, Delhi; which happens to be one of the best institutes for training today in India. She has also done fellowship in Bone marrow transplant from BLK, Delhi. She is trained in both Adult and Paediatric, Benign and Malignant Haematology and Bone Marrow Transplant. She has multiple presentations in various national and international conferences, some of which include American Society of Haematology; European Haematology Association, Indian and also International Myeloma Congress, Asia Pacific Bone marrow Transplantation Society and European BMT conference.
Her areas of interest include Leukaemia/Myeloma and Bone Marrow Transplant. She has a vast experience in managing both benign and malignant haematology. She is best hematologist in Pune, with vast experience in treating Acute and chronic leukaemia's, lymphomas and myelomas. TTP, ITP, AIHA and other benign disorders are also treated by her. She is also very passionate about preventive haematology and advises on antenatal diagnosis in thalassemia and hemophilia and other inheritable haematological disorders.
She is presently working in the position of a Consultant Haematologist at Avinash Cancer Clinic, Pune. Her expertise is available through ACC in various leading hospitals in Pune city. She is involved daily in diagnosing, counselling and treatment planning for her patients on OPD or IPD basis as the need be.