Gastric Cancer Hospitals, Doctor,Treatment,Centres in Pune, PCMC and Gastric Cancer Specialist in Pune, PCMC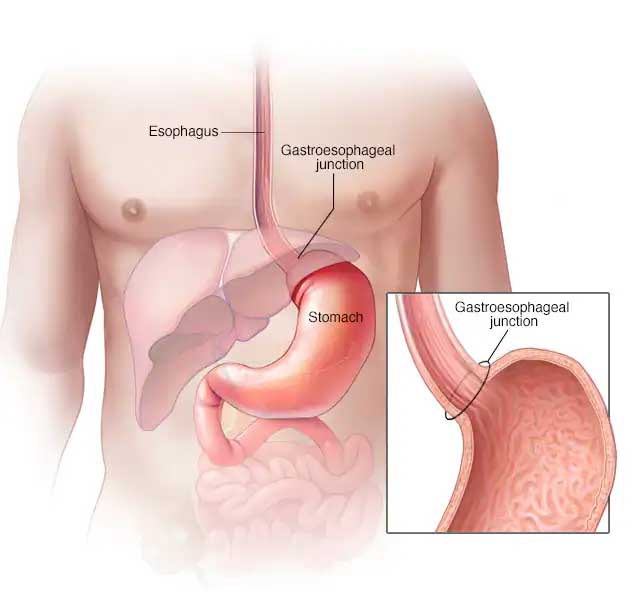 Gastric Cancer Hospitals in Pune|Gastric Cancer Doctors in Pune|Gastric Cancer Treatment in Pune|Gastric Cancer Centres in Pune|Gastric Cancer Specialist in Pune|Gastric Cancer Hospitals in PCMC|Gastric Cancer Doctors in PCMC|Gastric Cancer Treatment in PCMC|Gastric Cancer Centres in PCMC|Gastric Cancer Specialist in PCMC
Gastric Cancer Hospitals in Pune|Gastric Cancer Doctors in Pune|Gastric Cancer Treatment in Pune|Gastric Cancer Centres in Pune|Gastric Cancer Specialist in Pune|Gastric Cancer Hospitals in PCMC|Gastric Cancer Doctors in PCMC|Gastric Cancer Treatment in PCMC|Gastric Cancer Centres in PCMC|Gastric Cancer Specialist in PCMC.
We are one of PCMC and Pune most advanced centres for Gastric cancer treatment, with a team of the country's best Gastric cancer doctors, specialists, medical oncologists, surgical oncologists, GI oncologists, cancer surgeons, paramedical personnel, nutritionists, and physiotherapists.
The Lakshya Cancer Hospital Gastric Cancer Specialist Team evaluates the patient's health and stage of stomach cancer to determine whether chemotherapy, surgery, endoscopic mucosal resection, radiation treatment, chemo radiation, targeted therapy, and/or immunotherapy are recommended.
In PCMC, Pune, Maharashtra, Lakshya Cancer Hospital is a leading cancer hospital. We offer the most effective treatment for people with stomach cancer. Gastric Cancer Hospitals Gastric Cancer Doctors, Gastric Cancer Treatment, Gastric Cancer Specialists, and Gastric Cancer Centres in Pune have experienced doctors and provide quality treatment at affordable prices.
We are an institution with experience and skill in treating cancer patients at Gastric Cancer Hospital, Doctor, Treatment, Specialist, Centre in PCMC, Pimpri Chinchwad and Pune. We have been delivering services in Pune since 2012, and we have observed numerous success stories of our patients who have recovered from their sickness with the help of our modern therapies and skills.
Dr. Reshma Puranik, Dr. Sweta Lunkad, Dr. Amit Bhatt, Dr. Anantbhushan Ranade, and Dr. Liza Bulsara are among the experienced doctors and nurses at our Gastric Cancer Hospitals in Pimpri Chinchwad, Pune. Patients come from all over India to use the services of this stomach cancer hospital, which include surgery, chemotherapy, and radiation therapy, among other things.
Cancer is a difficult condition to deal with. Even one form of cancer acts differently in different stages in different persons. As a result, each patient need an individualised, evidence-based care plan that takes a comprehensive approach. There is a better method to give cancer care, according to Lakshya Cancer treatment center.
One of the best cancer clinics in Pune is Lakshya Cancer Hospital/Centre. To cure and improve the quality of life for our patients, we stay true to our mission and core beliefs. Every patient who entrusts their care to us is unique, and we are committed to providing the finest possible care in our Cancer Clinic.
What is Gastric Cancer?
Gastric Cancer is a type of cancer that can occur in the stomach or esophagus, which is located at the top end of your stomach and connects to your mouth, throat, and lungs. It's usually caused by long-term exposure to gastric acids, such as chronic gastroesophageal reflux disease (GERD).
Gastric Cancer is a disease that affects the stomach lining cells. In this type of cancer, cells in the stomach lining start to multiply uncontrollably and form tumors. These tumors can cause symptoms such as weight loss, nausea, vomiting and abdominal pain.
It may also cause symptoms like weight loss, nausea, vomiting and abdominal pain.
Causes
The main causes of gastric cancer are excess weight and smoking, but there are other risk factors as well such as age, gender, genetics, race/ethnicity and Helicobacter Pylori infection.
Treatments
Gastric cancer is the fifth most common cancer in the world. It is a malignant tumor of the stomach and upper small intestine that can be fatal if not treated in time.
It is a type of cancer that has no known cure, so treatment options are limited and difficult to find. However, there are ways to make treatment easier for patients.
One option for patients to consider is gastric cancer surgery, which is used when other treatments have failed or cannot be done because of the severity of the disease.
There are several treatment options for Gastric Cancer, including surgery, chemotherapy, and radiation therapy. As of now, surgical treatment is the best option for patients with early-stage gastric cancer.